LAIRG VILLAGE
With a population of around 1000 inhabitants, scattered over the village itself and outlying crofting communities, visitors may be forgiven for thinking not a lot happens here – not true!
From clubs, organisations and societies all powered by many, many volunteers who freely give their time and effort all year round to ensure our village delivers the best it can when it comes to local events such as Lairg Gala Week, a very lively week packed full of events for all ages, starting every year on the second Saturday in July, Lairg Crofters Show the last remaining show of its' kind on mainland Scotland held on the last Saturday of August, Lairg Music Festival – an annual event in June, Winterfest a huge one day event in November, Lairg Local History Society preserving our history and heritage, Light Up Lairg with all the wonderful Christmas lights cheering up our village on dark winter nights to Lairg in Bloom ensuring the summer months are also taken care of with beautiful floral displays.
These are just a few examples – there is a wealth of talent in our village. Our locals are not shy of hard work and know how to celebrate too as many a lively night can be had also. A real community spirit exists in Lairg and residents of all ages are to be congratulated for their tireless hard work that makes our village what it is today.
FERRYCROFT VISITOR CENTRE
A first stop for information on the area, Ferrycroft Visitor Centre is home to exhibitions and displays on the local history, people and wildlife. Services include tourist information, activities for children, picnic area and playpark.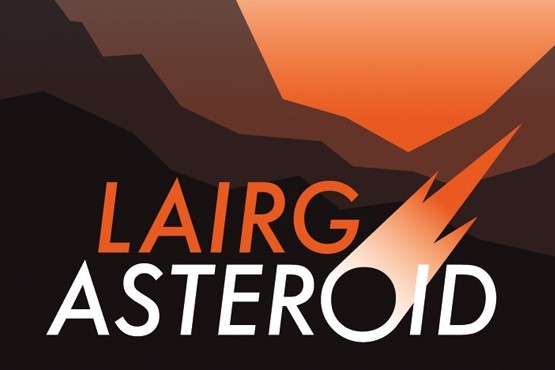 THE LAIRG ASTEROID
Be sure to check out the exhibition on the Lairg Asteroid – a huge meteorite which is believed to have struck the area of Lairg 1.2 billion years ago. Currently on display at Ferrycroft Visitor Centre.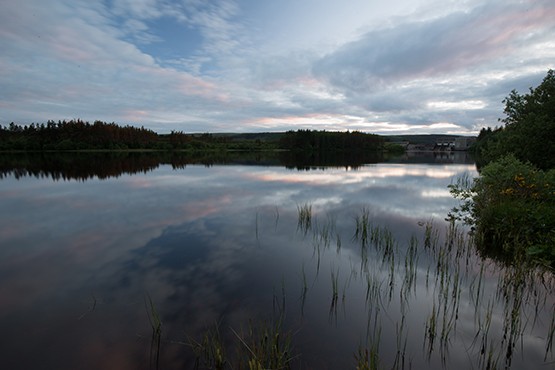 WALKING
Local walks include Ferry Wood trails and the Ord archaeology trail, both of which start at Ferrycroft Visitor Centre. There is also Churchill woodland walk facing Little Loch Shin, Gunn's Wood at the east of the village, and forest walks further south at Falls of Shin, Carbisdale and Balblair. Ask for our local Walks in Lairg leaflet.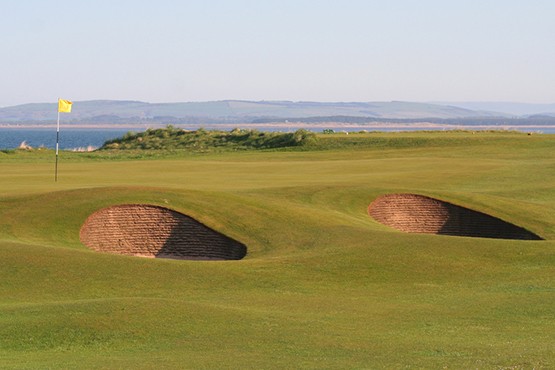 GOLF
There are plenty of superb golf courses in the area, including the Royal Dornoch Championship and Struie courses, Golspie, Tain, Brora and Bonar Bridge.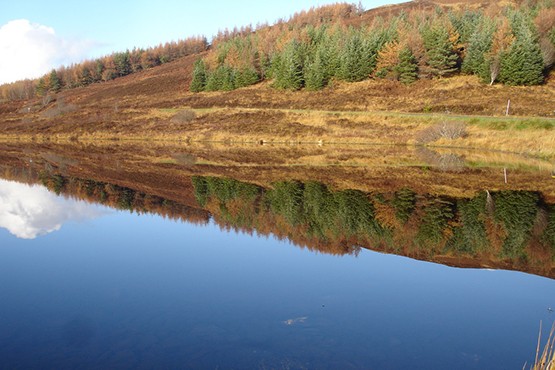 ANGLING
The lochs and rivers around Lairg are perfect for wild brown trout or North Atlantic salmon fishing. Enquire locally about fishing permits. Lairg Angling Club also hire out boats on Loch Shin and Loch Craggie.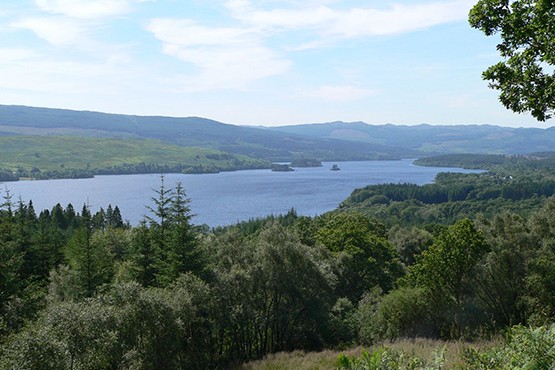 SAILING
Loch Shin Sailing Club run sailing and water sporting activities on Little Loch Shin.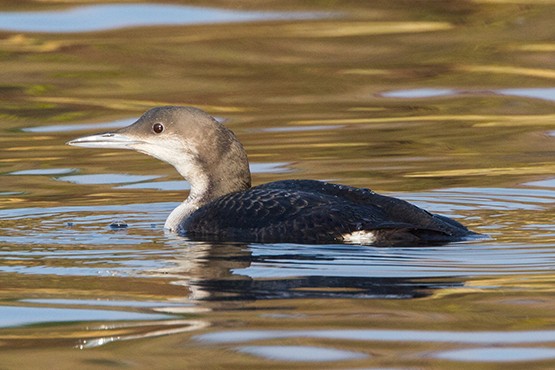 BIRD WATCHING
Visit the Dalchork bird hide situated on the shores of Loch Shin, just north of Lairg, to see an abundance of local bird life, including Black-throated Divers and fishing Osprey. Loch Fleet nature reserve and Handa Island near Scourie are also within very easy reach of Lairg.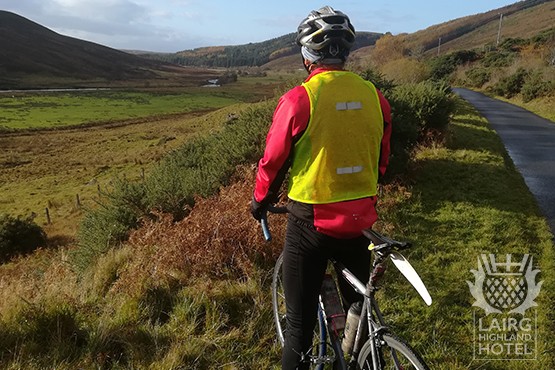 CYCLING
With quieter roads and beautiful scenery, the Lairg area is ideal for touring by bike. There are many short and longer routes easily achievable in a day. We are on the Land's End to John O'Groats cycle route and the nearest National Cycle Network route is Dover to Shetland, Route 1.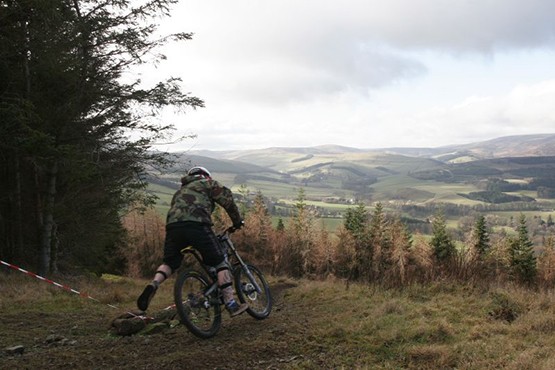 MOUNTAIN BIKING
There are various local mountain bike trails in the area, including the Highland Wildcat Trails in Golspie on the east coast, and two trails in the Kyle of Sutherland just south of Lairg (Balblair and Carbisdale).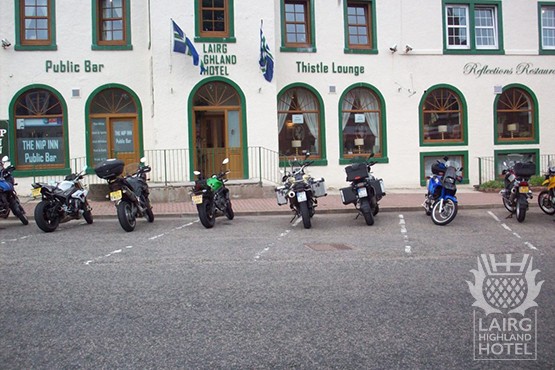 MOTOR CYCLING
Many motorcyclists have discovered our long stretches of scenic routes here in the Far North of Scotland and base themselves in Lairg to allow them easy access to the East, North and West coasts of Sutherland and Caithness.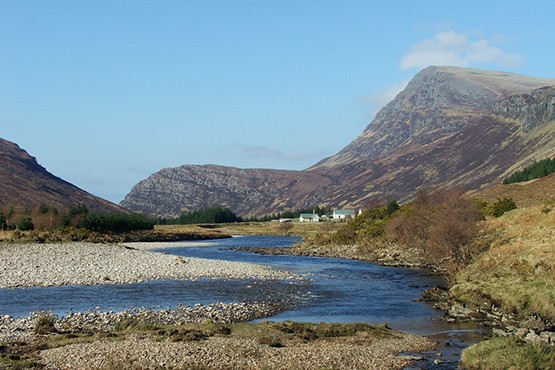 HILL WALKING
In the area there are two Munros – Ben Klibreck and Ben Hope – and a range of Corbetts including Foinaven, Ben Hee, CarnChuinneag, Arkle and Ben Loyal.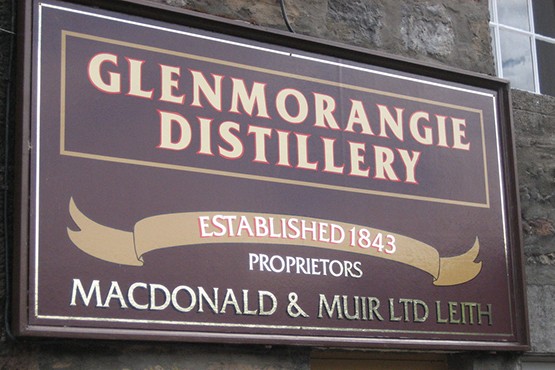 DISTILLERIES
Nearby distilleries include Clynelish in Brora, Glenmorangie near Tain, and Balblair in Edderton. Take a guided tour to see how the distilleries produce their single malts, and enjoy a dram while you're there.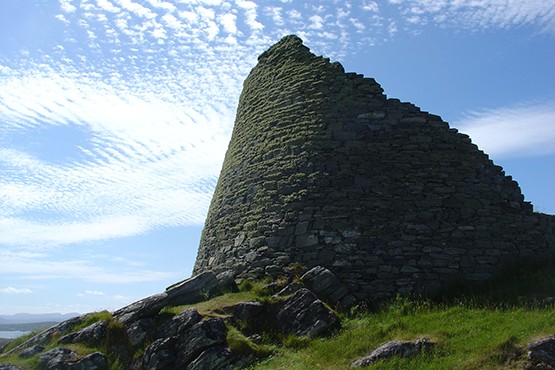 HISTORY & ARCHAEOLOGY
There are many sites of historic and archaeological interest in the area, including remains of Neolithic chambered cairns, Iron Age brochs and hut circles. Pick up a Historic Map of Lairg and explore the village.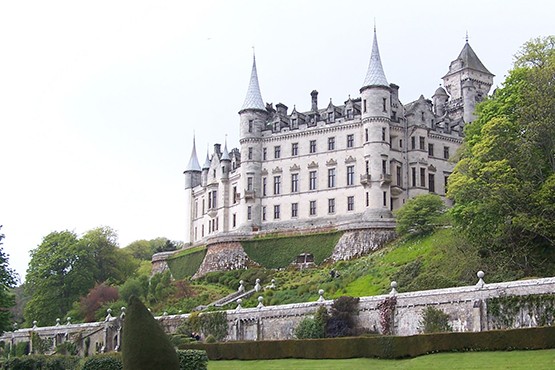 CASTLES
South of Lairg lies Carbisdale Castle, with forest walks and mountain bike trails. Dunrobin Castle near Golspie – family seat of Clan Sutherland –is worth visiting while on the east coast, with tea room, gift shop, gardens and falconry displays. Further up the east coast, in Caithness, is the Castle of Mey – home of the late Queen Mother. These are just a few within easy reach of Lairg.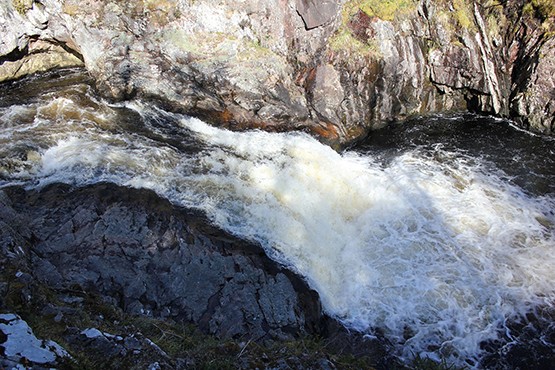 FALLS OF SHIN
An ideal place in Scotland to view Atlantic salmon leaping up river to their breeding grounds in autumn. Interpretation panels, children's activity playground and forest walks.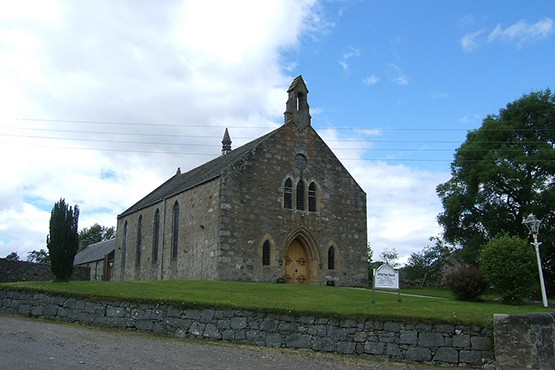 ITINERARIES
Above is an idea of things to do and see when staying in Lairg. There is so much more and we are happy to assist with planning your trips to allow you to make the most of your day out touring or sightseeing.